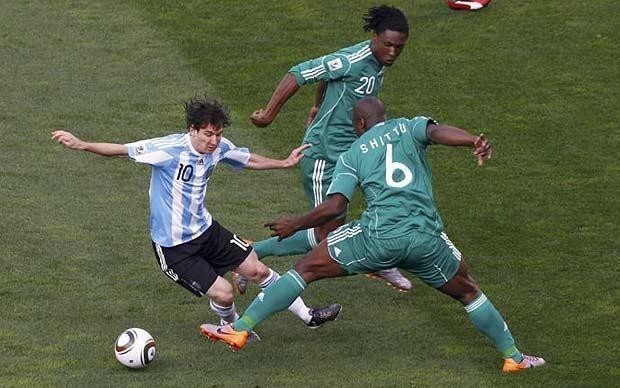 the-soccer-essentials.com
7 of the Best World Cup Goals To Get You in the Game
Published 12 June 2014
With the World Cup kicking off today, we thought it would be fun to put together some football (yeah, that's right, I said football!) Vines that will get you ready for the action! 
1: Ronaldinho's Insane Upper 90 Goal vs. England!
2: Dimitar Berbatov's Amazing Skill To Set Up Ronaldo!
3: Torsten Frings With A Ridiclious Upper 90 Goal!
4: Four Broken Ankles & An Upper 90 Goal From Distance!
5: David Beckham Bending It, Well, Like Beckham!
6: Robin Van Persie's Epic Free-kick Goal During Training!
7: A Little Fancy Footwork & You Just Tap It In!
Bonus: Not A Goal, But Definitely An Awesome Moment! Zinedine Zidane's Infamous Headbutt!
Visit Football Vines on Twitter to see more amazing moments throughout the World Cup!