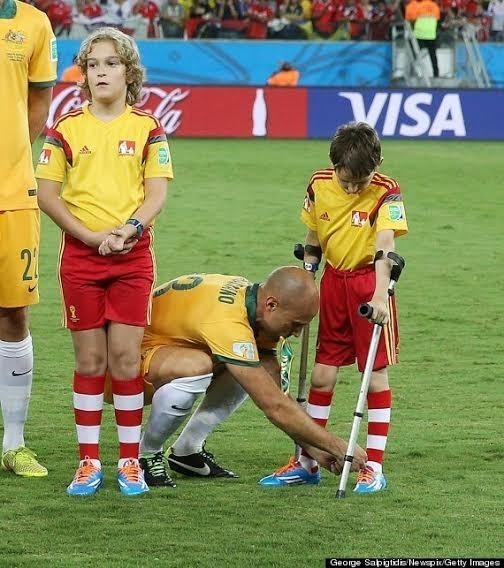 7 World Cup Moments That Will Restore Your Faith in Humanity
Published 23 June 2014
The World Cup has been full of emotional moments from goals being scored, teams being eliminated and some teams performing miracles. But there are other moments, off the pitch, that are just as emotional and heartwarming, and really make this one of the greatest events in the world.
Ronaldo's horrible hair cut: he did it for a 5-year-old's brain surgery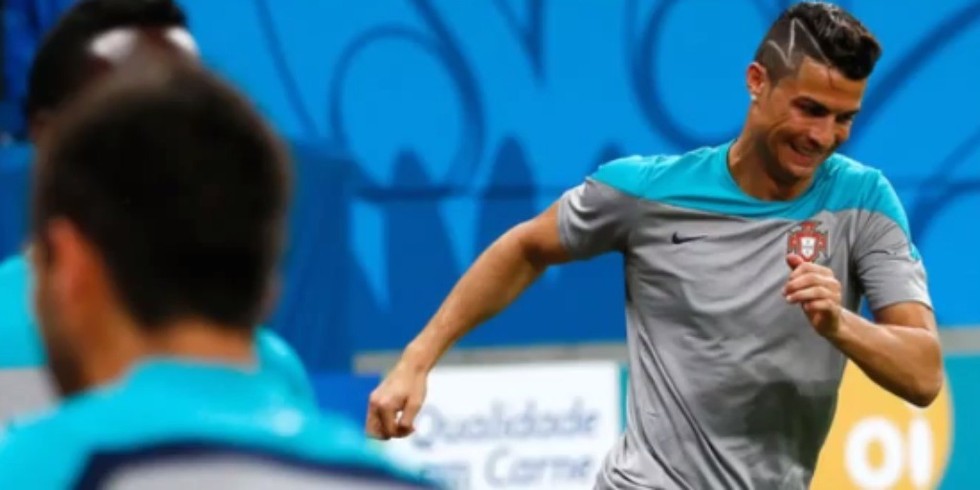 Ronaldo is often criticized for being flashy and arrogant, but he's also one of the most generous athletes in the world! One of his recent efforts came to light when people noticed his new haircut. Ronaldo cut his hair to match the scar of a 10-month-old child who had brain surgery. But that's not all he did. Ronaldo was initially asked to donate a pair of used boots and a jersey to help raise money for the child's surgery but, instead of just donating the gear, Ronaldo decided to pay the $50,000 the child needed to have the surgery! 
Ghana star hands out cash in Brazilian ghetto
Sulley Muntari, one of Ghana's star players, received special permission from his manager, Kwesi Appiah, to visit the people of Maceio in the western state of Alagoas. When he arrived he spent time speaking with children, posing for pictures and handing out money to some of the most disadvantaged. 
Child sneaks into training session, and Spanish star gives him a lifelong memory
When a child snuck on the the pitch during Spain's training session, Gerard Pique decided to give the kid his jacket before security escorted him from away. 
Watch this soccer star bring a fan to tears
David Luiz also embraced a pitch invader. When the child jumped a barrier and ran towards him, Luiz came over to him, took of his jersey and gave it to him after signing it! Luiz's kindness brought the child to tears.
Australian player ties disabled boy's shoe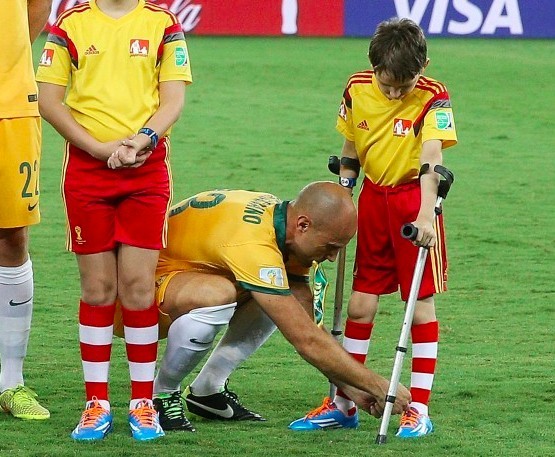 Mark Bresciano stopped for a moment during the pre-game ceremony to help a child on crutches by tying his shoe. It's a heartwarming moment that has even been called the World Cup's "enduring" image. 
Watch what brought these soccer players to tears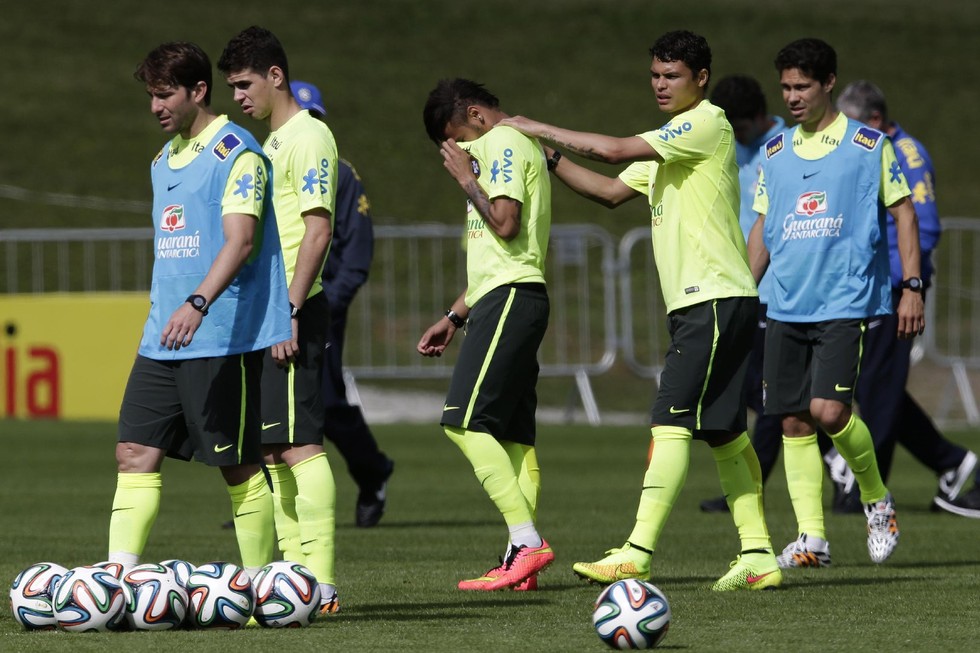 Leonardo Marques Tome, a 17-year-old Brazilian fan who suffers from arthrogryposis visited a Brazilian training session to talk to players and read them a letter about his life and how much he loves soccer. The moment was so emotional that it brought Neymar, a Brazilian soccer star, to tears. 
Leonardo also impressed David Luiz with his awesome juggling skills.
Kid having best day ever reminds us all to live our dreams
Just landed. Dope pic to remind us to see the world through the eyes of a kid. #liveyourdream
Bonus:
Japanese fans stay late to help clean up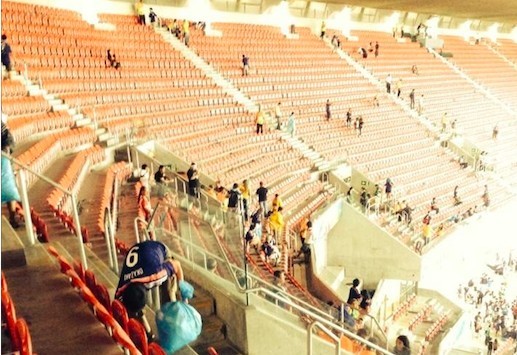 Players weren't the only ones making headlines for their kindness. Japanese fans showed their respect by cleaning up after themselves, and others, after the match concluded.
In Vietnam if fans don't have a real TV, they crowd around a small mobile phone
The World Cup is so important that fans will do just about anything to make sure they can watch. These fans in Vietnam came together to watch matches on a cellphone!
Moments like these remind us that it's more than just a game. The World Cup is an event that brings the world together. 
Do you have any moments to share? Write your own post on RebelMouse, tweet it to us and we just might feature you!